Center for Creative Training Association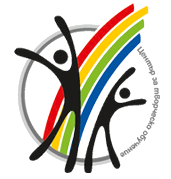 Center for Creative Training Association (CCTA) is a not-for-profit association, established with the aim to work for a quality change in the field of education and training – a change towards more practical education which effectively develops key competencies and helps learners to enhance their potential for successful professional and social realization. It is active in both formal and non-formal education.
CCTA activities are focused on lifelong learning, stressing on youth activities and teacher trainings (ICT, pedagogical and soft-skills), as well as on introducing a holistic approach in the general education: an approach that addresses together the physical, mental and social aspects of the learner's personality. CCTA operates with team of 15 trainers and 7 administrative staff, with headquarters in Sofia, Bulgaria and branch in the second biggest city in the country – Varna. CCTA provides trainings on site in most of the country regions.
CCTA develops and hosts activities all-year-round, working in 3 to 10 day programs to students aged 8-17, with special focus on nature sciences, technologies and teamwork. CCTA operates the biggest non-formal network of schools in Bulgaria, with over 250 active partner schools, offering wide dissemination and implementation field for new initiatives. The CCTA expert team provides teacher trainings in alternative and interactive implementation of technologies in the classroom and out-of-school activities.
For the past three years CCTA took part in five centralized Lifelong Learning programme projects, officially partnering with the Ministry of Education in Bulgaria, the Municipalities of Sofia and Sevlievo, the Regional Inspectorates of Sofia-City, Silistra and Smolyan.
Under those projects CCTA acquired know-how of project management, including financial, process and human resource management, also got expertise in application of measures, contributing to the implementation of the National Strategy for Lifelong Learning (BG), the ICT strategy (BG) and also the key-competencies for Lifelong Learning and ET2020.