Universidad de Aconcagua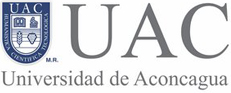 The University of Aconcagua was founded on December 29, 1989, establishing its first office in the town of San Felipe, where he began his academic activities in March 1990, which gradually were extended from north to south, currently reaching a national coverage, with more than 11,000 students in professional and technical careers top level tuition.
After reaching a Full Institutional Autonomy - official on January 20, 2006 by the Ministry of Education of Chile, Aconcagua University has seen a remarkable development and growth. In this framework, currently running its "Institutional Development Plan 2012-2018", which enshrines the principle of continuous improvement, focusing on the quality of their education and training processes, in the context Actions such as training and teacher evaluation are part, tracking graduates, revision and updating curriculum, renewal of infrastructure and equipment, among others, and having among its main objectives, admission to institutional accreditation process by the end of 2016 and implementation of the "Model educational UAC" starting in academic year 2014, which aims to develop in students critical job skills for easy insertion into the world of work, such as effective communication, teamwork, leadership and problem solving.
Aconcagua University provides access to higher education to both young graduates of High School, and workers who did not have the opportunity to study in their youth or aspiring to a higher level of training or a second career for whom account schedules and different modalities, doing support work-study.
The University of Aconcagua recognized and declared as its principles and institutional values ​​Quality, Honesty, Respect and Education for the world of work and the University Social Responsibility.