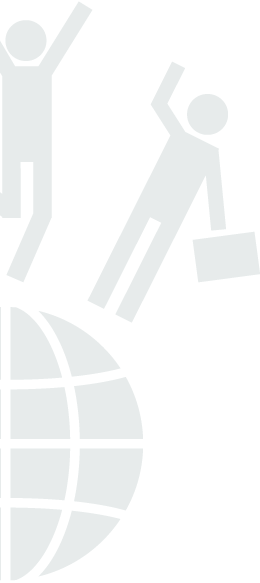 Augmented Reality
Scenario
We create applications in Effect Augmented Reality.

Target group
15-18 years old
Educational topics
WOW priority topics covered:
Communication skills
Informational and communication technologies
Expected learning outcomes
An individual can create a product by using an online tool.
An individual can create an account in Aurasma application.
An individual can enrich his/her document by using augmented reality.
An individual can create a poster with augmented reality.
An individual can add videos inside to the AR poster.
An individual can add a sound or a picture inside to the AR poster.
An individual can prepare a poster.
An individual can add products which are created with augmented reality to his/her poster.
An individual can give feedback to the other works.
An individual can make a group work.
Place / Environment
Computer room, Classroom
Tools / Materials / Resources
Computer, internet, poster paper, coloured pens, postit, sticky tape, marker pens, smart phone or a tablet.
Step by step description of the activity / content
The trainer separates class into groups and gives poster papers, coloured
pencils and marker pens. The trainer begins class with "Talking Pen" activity
and tells the rules.
Everyone writes the word that comes to their mind about maintainability.
During writing, no one talks.
No one can erase the words they have written.
Only written words can be used for the rest of the activity.
They have only 5 minutes to complete their word lists.
In 5 minutes, the participants complete their maintainability mind map.
This activity also can be done through using www.coggle.it online tool. The
trainer wants from the participants to open www.coggle.it web site then every
group creates their mind maps. The trainer informs about how to open an
account at Coggle.it how to use Cogg.it tool. To lead the participants to create
their mind maps, teacher asks "how can we preserve nature? How can we
recycle?" , reminds the maintainability topic and tells a story of a cycle that
that everyone benefits from each other (Corn clings to the pole bean to
protect it from the wind, pole bean supports corn's and marrow's nourishing
by taking nitrogen from soil, marrow preserves the soil's moisture, casts a
shadow to corn's and pole bean's roots, this shadow blocks weeds to grow,
also marrow likes to grow in a half-shadow, it provides its shadow from corn's
leaves).
After preparation, the trainer asks to the groups to share their mind maps.
Groups present their maps. With this way, the trainer creates an information
sharing environment.
Then everyone transforms their mind maps into a poster by using augmented
reality. The trainer asks to the groups about what they think about augmented
reality topic, have they ever done an augmented reality activity, what is the
using area of this topic, what can be done with this topic. With these questions
the trainer aims to inform the participants about augmented reality topic and
tries to take their attention to this topic.
After this discussion every member acknowledges what to put to their posters
(video, sound, music, and picture). The trainer tells how to put those materials
to the posters after creating a poster planning.
The trainer gives time to complete the posters. (Collecting informationdecision
making- planning). During preparation process every group has an
internet access. They can do researching and download videos, pictures and
voice records. After the preparation phase the trainer asks the groups' poster
plan, gives feedback and if it's necessary makes arrangements on the plans.
With this cooperation the groups affect each other's' thoughts positively.
After that the trainer introduces Aurasma application and gives directions to
create a poster through this application
The trainer wants to download this application to the smart phones. After
creating an account and having a password, the first creation of an Aurasma
starts. Aura consists of a visual (trigger) and a video (overlay). Relating this
visual and this video with Aurasma, new Auras can be created. The trainer
informs the participants about the directions of creating an Aura.
Creating an Aura
1- Click on the button at the right side of the home page written "Create
New Aura".
2- Click on "Click to upload trigger image" link. At this stage, choose a
background to animate your video/voice record/picture. After filling
definition and explanation sections for your chosen picture, click on
"Save" button and save.
3- Phases of the project gets arranged to the right-top side of the screen.
Click on "Next" button. Then click on "Click to upload overlay" link and
choose which video/picture/voice record you are going to add. (Or
choose from your Aurasma account if it is loaded). Enter a name and a
description for your video.
4- Your Aura's overview will be seen on the screen. Click on "Next" button at
the top-right of the screen. You will see a new screen. At this screen add a
name for your Aura and create labels to find it easy. Save your work.
5- Skip this step for private Aura's. To make your Aura open for everyone,
your Aura should be in a "Public" status.
6- To create Public Aura's click on "Share" button at the top-right of the
page. You will see "Your aura has been successfully shared" sentence in
green. That means you have created and shared your Aura.
7- One's who wants to see your Aura, they should search your name or your
label from search column at the home page and they should follow you or
your Aura by clicking on "Follow" button.
After the trainer tells how to create an Aura from an Aurasma page, informs
that according to the operating systems of smart phones, there could be
differences in interface.
Before the groups create their posters with augmented reality, the trainer
asks from the participants to add an extra information section to their posters
that is for people who have never used Aurasma before and covers
instructions to use posters efficiently.
After preparation of the posters, groups hang their posters to the wall.
Feedback
The trainer distributes feedback form to the groups to evaluate each other.
The feedback form is attached.
Assessment & Evaluation
The groups can gather and combine all the posters together, can arrange
information and create a wall that shows "maintainability" that is enriched with
augmented reality.