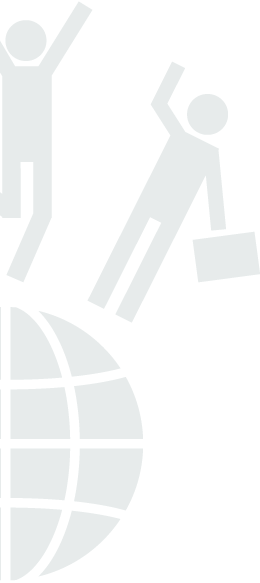 Driverless ship
Scenario
We create with Scratch an autonomous guide ship that simulates the journey of our Green Ship

Target group
14-18, Secondary Education, previous skills: use of computer and google, basic use of scratch. (This learning scenario is supposed to be taken after LS 1: Green Ship)
Recommended size of the group: 12-20 students

Duration
45 min
The time for setting up the implementation (if applicable): prepare a list of different countries (15 min) verify internet connection, set scratch on all computers – else is possible to use Scratch 2 online

Educational topics
WOW priority topics covered:
Communication skills
Informational and communication technologies
Media literacy
Expected learning outcomes
Description of skills expected to be gained or developed: Basic knowledge on coding, problems solving, awareness of environmental problems, geogra.
Metodologies
All scenarios are based on Project Based Learning. In this lesson we focus on use of IT technologies in looking for information and presenting them. Teacher involves students to learn about Environmental problems thanks to internet and to use Coding to present them in a creative way.
Students have a first approach with Cartesian cohordinates which are very important in many situations (e.g. 3D Printing)
The teacher can choose the short-size lesson (45 min) in which students have very little time to find information required and select most important to be presented.
It will also ask the student to be very quick in choosing how to realize their presentation and get to a result.
In a long session research phase can be longer and allow students to have a deepen knowledge of the argument proposed
Having more time, students will also be able to insert images or other media in the presentation, realizing higher quality products.
Place / Environment
ICT Classroom or Classroom with Laptops.
Tools / Materials / Resources
Description of resources needed (stationery, materials, equipment, online sources etc.)
1 computer for each participant, (if it is not possible: at least 1 every two students).
Digital maps of seas the ship must visit, internet connection or materials about environmental problems of selected countries (they could be prepared by students in a previous class or homework).
Step by step description of the activity / content
1: Scenario's presentation
Our ship is going to leave for its first trip, during which it will touch 5 countries.
In each country the crew will organise events to increase people awareness of their most important environmental problems.
Students will have to create a scratch program to show the ship course.
The target is that as the ship will arrive in the different ports on the map, an explanation of environmental problems of that country will appear.
(5 minutes)
2: Students work
Students will have to search on internet the most important environmental issues of the countries the ship is going to dock and choose those to show in their presentation.
If internet is not available teacher can have printed or digital material for them.
(5 min)
Long session activity
Students will have more time to look for information and discussing in team, They will also choose one or more images to insert in presentation. (15 min)
(This phase could be held in a previous lesson or as a homework by the students)
2: Scratch commands
Teacher will explain the new commands necessary to realize this target:
- How to insert different backgrounds and switch between them.
- How to move our ship on the maps according to Cartesian coordinates.
(5 minutes)
Long session activity
- How to insert images in presentation
3: Students work
Trainees will realize the map of ship's course.
During all phases is important that teacher walks around the class to find out if everyone is following the right process and to answer questions.
This will also allow the teacher to evaluate student's way of proceeding and results. (15 min)
(20 min if Long session activity)
4: Evaluation.
Each student will change its place with another one (this should be repeated twice).
He will have 5 minutes to evaluate his companion's work by compiling an evaluation grid provided by the teacher.
This phase will allow each student to compare his own work with other team ones (10 min).
All presentations could be stored in on line drive to be reviewed later by the teacher or other students.
Feedback
Each trainee will be asked to complete a questionnaire to evaluate the session and what they have learned.
Assessment & Evaluation
This session allows teacher to evaluate learning outcomes by observing the way students work during the training:
teamwork capabilities (if working in couples),
problem solving,
creativity and curiositiy… (do they ask for more instructions as they have thought a different way of doing the presentation?)
Coherence (e.g.: is the ship moving only on the see following a more difficult way or it moves in a straight line from one place to another although passing overland?)
Self confidence in using IT technologies (do they try new instructions or they only ask the teacher?)
Skills in using internet to find and select information about a given argument.
Teacher can also evaluate final products and the way each student has evaluated other team's work