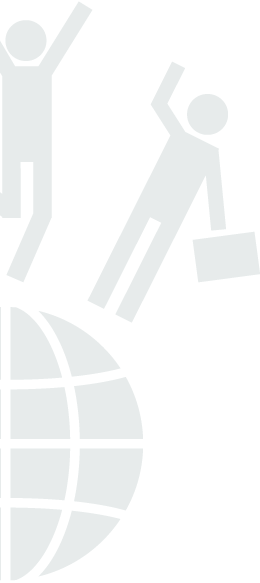 Print your motto
Scenario
We print in 3D our the motto of our Green Ship

Target group
14-18, Secondary Education, previous skills: general use the computer
Recommended size of the group: 12-20 students

Duration
Minutes or training sessions:
45 min (90 min)
The time for setting up the implementation: download and install sketch up. Set the 3d printer before the lesson and remember to print all "tag" we have to forecast 5 hour-machine. The teacher have to know how to print, or ask a Fablab to print.

Educational topics
WOW priority topics covered:
Communication skills
Informational and communication technologies
Media literacy
Expected learning outcomes
Description of skills expected to be gained or developed: first on 3d drawing knowledge, design a real product, understand a process of production (3d printer) and the difference with other industrial process. Introduction to 100% recyclable material like PLA.
Metodologies
In this scenario we combine different methodologies. All scenarios are based on Project Based Learning, and this particular scenario is linked to a real product. The Teacher have to involve students to create a motto and a gadget for their ship, and students have to follow all the process. Obviously the time is important, if the teacher choose the short-size lesson (45 min) he have to lead more the lesson. So after the introduction with videos (1-6 activities) the teacher have to ask student to create their own motto. (Activity number 6) In a long session it is possible to use more time for this session and use "brainstorming method" (http://www.designkit.org/methods/28) . In the drawing activities the youth worker can choose different method:
In a short lesson the teacher can lead the drawing operation with slides 5-7)
In a long session the teacher can teach how to draw a line (slide 5-7) and ask student to draw not a regular shape but a new shape link to their motto. In a long session the teacher can use the project based learning.
At the end Teacher have to print all badges. It is important in an other session to give badges to students.
Place / Environment
ICT Classroom or Classroom with Laptops
Step by step description of the activity / content
1. Presentation included in this Scenario (LS2 Print your motto) from page 1 to 4 (10-15 min).
2. Slide 1: Why a motto in a company is important? Use the attached example of SAS or the list of motto. And stimulate the question time of your students.
3. Slide 2: Short presentation on 3d printer: you can also use this video - https://www.youtube.com/watch?v=pQv89fiir4U ( 2min)
4. Slide 3: In our presentation you can show the video on Maersk and 3d printer for spairs part.
5. Slide 4: Introduce PLA: vegetable plastic. See this video: https://www.youtube.com/watch?v=S_C4x-jjZBc
6. After this part student have to) think their own motto (1 for couple) – 5 min If you want to push their imagination or creativity use this video: https://www.youtube.com/watch?v=knVtPNGzZaI To improve their imagination you can put some music in the classroom like this playlist: https://www.youtube.com/watch?v=m5F0Lq03spM&list=PLnnxRSLejUndkH0rWzc2_qVlQTLxPv_0O
7. Start to draw! Follow presentation from 5 to 7: 10 min.
8. Save each file on usb key or in cloud and go to print! *
9. In an another day give the badge to students! It is important!
*It is possible to do this lesson without 3d printer. But to finalize the lesson and the hat "Green Ship" it will be better if you can print by yourself or thanks to a fablab all badges (tags).
Feedback
Teacher have to go around the classroom to understand the feedback and needs of students. Teacher have to be at the same level of students and became a coach, a project manager during the development of the badge. In this way teacher can understand the students and change the lesson in real time.
Assessment & Evaluation
We define different skills to evaluate during and at the end of lessons:
- creativity: is not a technical issue, but it is link to the motto and the badge (shape, fonts). Teacher can evaluate if student have use the tecnichal suggestion to build something of new. In the job world this part is importan because young people can demonstrate their ability to learn and use few instructions in a creative way.
- Order Accuracy: teacher have to evaluate if the student work following the theme, the hats and the time.
Product evaluation: teacher have to evaluate the real product. (It is printable by a 3d printer? The design is good? The motto is clear? )