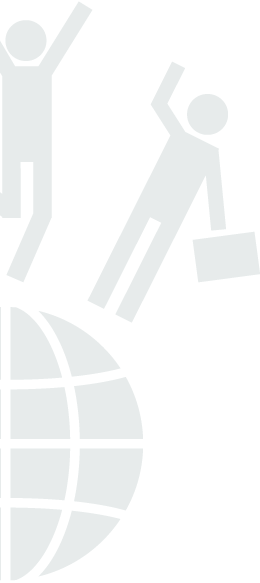 Enrollment
Scenario
In this scenario the students will think to thier more important qualities to show in a role game

Target group
14-­18, Secondary Education.
Previous skills: use the computer and google
Recommended size of the group: 12-­20 students
Duration
Minutes or training sessions: 45 min
The time for setting up the implementation (if applicable): prepare a list of different positions and print it (15 min)
Set scratch on all computers – or use Scratch 2 online
Educational topics
WOW priority topics covered:
Communication skills
Informational and communication technologies
Expected learning outcomes
Description of skills expected to be gained or developed: learn first step on coding, problems solving, awareness of their knowledge and skills.
Metodologies
In this scenario we combine different methodologies. All scenarios are based on Project Based Learning, and this particular scenario is linked to a real aspect trainees will have to face as they will be in job's world: applying for a role. Thanks to the scenario Teacher can involve students to thinks of their own qualities and find out which are the most relevant to show according to the role they have to play.
They are also asked to present themselves in a very unusual way which requires creativity, IT competence but also teamwork capabilities, as they work in couples.
Time is very important, the teacher can choose the short-­size lesson (45 min) students have very little time to explore the role they have been given.
It will also ask the student to be very quick in choosing how to realize their presentation and get to a result.
In a long session "brainstorming method" (http://www.designkit.org/methods/28) could be used to analyze the different roles in a ship's crew.
Student could also draw both background and sprites instead of choosing one from Scratch libraries.
Place / Environment
ICT Classroom or Classroom with Laptops
Tools / Materials / Resources
Step by step description of the activity / content
1: Scenario's presentation.
The activity starts with a video about the Green Ship project: https://www.facebook.com/NewYorkMag/videos/10154282404669826/
The ship is looking for crew members.
Each student will draw the role he will have to apply for.
Students will work in teams of two, to create a presentation (using the program Scratch) of themselves and of the reasons why they should be the ones to be recruited for the role they will be applying for. (5 min)
Long session activity
brainstorming about different roles in green ship crew. (10 min)
2: Introduction to Scratch.
Choose and use a background.
Choose a Sprite for each student.
How to move the sprite.
How to have each Sprite talk.
Teacher will show the different phases of coding by projecting them on the wall or on a LIM. (5 min)
Long session activity
Each student draw his own sprite, instead of choosing one from Scratch library (10 min) (1 computer for each student needed)
Each couple draws its own background. (10 min)
3: Creating the presentation.
Each student works on his presentation by working alternately on the computer.
If students are quick in the previous phases is possible to introduce them how to make sprites talk one to each other as in a real conversation.
During all phases is important that teacher walks around the class to find out if everyone is following the process and to answer questions.
This will also allow the teacher to evaluate student's way of proceeding. (20 min)
It is very important give each student the possibility to work on PC, this can be easily made by asking them to work in turns of 5 minutes each and reminding time for changing.
4: Evaluation.
Each couple of student will change its place with another couple (this should be repeated twice).
Each student will have 5 minutes to evaluate other couple's work by compiling an evaluation grid provided by the teacher.
This phase will allow each student to compare his own work with other team ones (10 min).
All presentations could be stored in on line drive to be reviewed later by the teacher or other students.
Feedback
Each trainee will be asked to complete a questionnaire to evaluate the session and what they have learned.
Assessment & Evaluation
This session allows teacher to evaluate learning outcomes by observing the way students work during the training:
teamwork capabilities
problem solving
creativity and curiosity... (do they ask for more instructions as they have thought a different way of doing the presentation?)
Self confidence in using IT technologies (do they try new instructions or they only ask the teacher?)
Teacher can also evaluate final products and the way each student has evaluated other team's work.